Dianne Anderson - Presbytery Chairperson 
As the Chairperson of the Presbytery, Dianne oversees the work and witness of the Presbytery as a whole, its governance, and its gatherings. This involves, especially, chairing the Standing Committee and full meetings of the Presbytery in order to help the congregations & their ministers, chaplaincies, and wider ministries flourish. The Chairperson is also in the first place responsible to conduct inductions, ordinations, commissioning services, and closure of ministry services. The chairperson may also represent the Presbytery at various other meetings/gatherings of the wider church. The Chairperson sits ex officio on the Pastoral Relations Committee and the Strategic Mission Committee and offers strategic leadership through all the various responsibilities of the office. 
Geoff Flynn - Deputy Chairperson
Sharon Hoogland - Secretary
Ross Johnson - Treasurer
Pete Chapman - Committee Member
Glenys Biddle - Committee Member
Matthew Wilson - Committee Member 
Lucy Earl - Mission Development Worker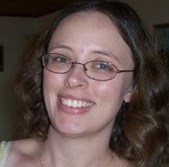 The position of Mission Development Worker is based in the Southern Highlands region of the Illawarra Presbytery. The role is seeking to encourage and increase the engagement and relationship between Uniting Church congregations and the community. The Mission Development Worker is responsible for increasing effective missional minded community outreach engagement and activities.  This role is a new initiative of the Illawarra Presbytery and it is an exciting time for the churches in the Southern Highlands .