Diane Anderson - Presbytery Chairperson 
Contact: revdiane1@bigpond.com
As the Chairperson of the Presbytery, Dianne oversees the work and witness of the Presbytery as a whole, its governance, and its gatherings. This involves, especially, chairing the Standing Committee and full meetings of the Presbytery in order to help the congregations & their ministers, chaplaincies, and wider ministries flourish. The Chairperson is also in the first place responsible to conduct inductions, ordinations, commissioning services, and closure of ministry services. The chairperson may also represent the Presbytery at various other meetings/gatherings of the wider church. The Chairperson sits ex officio on the Pastoral Relations Committee and the Strategic Mission Committee and offers strategic leadership through all the various responsibilities of the office. 
Presbytery Administrator - Vi Richardson
Contact: Admin.ip@nswact.uca.org.au
The first point of contact and the coordinator of information sharing across the Presbytery, Vi supports Presbytery committees, writes the newsletter, edits the website, organises events and courses and manages the everyday operations of the Presbytery office.
Presbytery Minister - Grant Bilbey
Contact: grantbilbey@optusnet.com.au
As the Presbytery Minister, Grant's role is to support and resource those in ministry in the congregations of the Presbytery and assist Congregations as needed in the ministry that they offer. He is a link for Congregations to the Presbytery, Synod and Assembly. He has a role to assist the Presbytery in its work and the strategic directions and oversight of congregations. It is a role that is sometimes described as being the minister to the ministers of the Illawarra Presbytery.
Tertiary Minister - Doo Ah Doo Ah Leeming
Contact: sewoo_debbie@hotmail.com
Doo Ah Leeming, the Illawarra's Tertiary Minister, offers support and spiritual guidance to students and staff at the University of Wollongong. On campus, Doo Ah offers a weekly Wellbeing service and Bible Study. Connecting students with the Uniting Church, Doo Ah, runs a multicultural Sunday evening worship service for students and staff, as well as young families at Wollongong Mission, "The Church on the Mall".
Mission Development Worker, Southern Highlands - Lucy Earl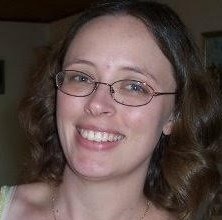 Contact: lucyearl79@gmail.com
Based in the Southern Highlands region of the Illawarra Presbytery, Lucy works with Bowral and Mittagong Uniting Churches seeking to encourage and increase the engagement and relationship between the congregations and the community. As the Mission Development Worker, Lucy is responsible for increasing effective missional minded community outreach engagement and activities.  
Mission Development Worker, Shoalhaven Zone - David Russell
Contact: davoruss@gmail.com
David works with UCA congregations in the Shoalhaven region of the Illawarra Presbytery in developing missional engagement and capacity across the zone; to identify gaps in community needs; to assist congregations in the zone to work together, share resources and support each congregation in Community Engagement and witness. He is responsible for identifying sustainable and achievable opportunities for missional Community Service through and across the congregations and working within each congregation to enhance the ability to grow disciples.
Presbytery Deputy Chairperson - Geoff Flynn
Contact: revwgonguca@bigpond.com
Geoff is currently a Minister in placement at UCA Wollongong Mission which has a long history of supporting persons in crisis through Lifeline South Coast and its Wesley Community Centre. With a BE (Communications), BD, and MA (Pastoral Supervision), Geoff has 25  years' experience serving in leadership positions within the Church. He is a past Chairperson of the Riverina Presbytery and has served on the Uniting Board and the UCA Synod of NSW/ACT Standing Committee. Currently he is a director of Lifeline Australia.
Geoff is passionate about promoting mental health, and is an experienced Defence and Mental Health Chaplain, and Clinical Pastoral Educator. He has a strong interest in Public Theology and the integration of Christian proclamation and community service.
Presbytery Secretary - Arthur Ball
Contact: Secretary.ip@nswact.uca.org.au
As Secretary of the Presbytery, Arthur ensures that all actions supporting the governance process of the Presbytery are performed to the highest level of professional standard and integrity. He oversees the administrative servicing requirements of the Presbytery and its Standing Committee, acts as custodian of Presbytery records, furnishes information and reports to the Synod and Assembly and deals with property, disciplinary and other matters in accordance with the UCA Regulations. A member of Nowra UCA congregation, Arthur has served as Church Council Chairperson and currently serves as the Nowra Administrator, Safe Church and Privacy Officer and Newsletter editor.
Presbytery Treasurer - Ross Johnson
Contact: rjoh3344@bigpond.net.au
As Presbytery Treasurer, Ross works with Standing Committee, Presbytery Property and Finance Committee and all congregations to provides strategic oversight of finances, maximise financial opportunities, prepare the annual budgets, inform committees of changes to financial and legal regulations and attend to tax responsibilities.
Ross has enjoyed a long career in the Australian steel industry moving from senior accounting to Executive Management roles, managing budgets of $300 million per annum.
Ross also enjoys his roles as a director of The Flagstaff Group, and as a board member and Treasurer of Lifeline South Coast. In his spare time Ross volunteers for Samaritans Purse and his current role is Logistics Coordinator for NSW.
Chairperson Pastoral Relations Committee - Matthew Wilson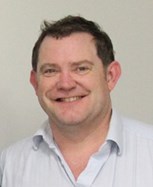 Contact: revdrmatt@optusnet.com.au
The PRC gives counsel on ministry and pastoral relationships for Ministers, Lay Pastors, Youth Workers, Community Ministers, Pastors and Congregations. As Committee Chair, Rev Dr Matthew Wilson oversees the Committee to support people in these roles, encouraging the enrichment and fulfillment of their ministries.
Matt is a graduate of the University of NSW, the Sydney College of Divinity and Charles Sturt University and  has worked in congregational ministry in the Hunter Region and Sydney, as well as in chaplaincies to the University of Newcastle, Charles Sturt University (Albury), LaTrobe University (Wodonga) and Beechworth prison.
Matt has previously chaired Strategy Committee (Hunter), Families, Youth & Children's Ministry Committee (Hunter), Candidates Committee (Kuring-gai), the NSW ACT Synod Committee for Counselling and is currently chair of the Assembly National UCA-Jewish Dialogue. Has been a member of numerous other Presbytery, Synod and Assembly boards, committees, and task groups including a former member of the Education Committee in Illawarra Presbytery. Rev Wilson is currently the Minister of Nowra Uniting Church.
Andrew Hunt – Chairperson Finance and Property Committee
As Chair of the PF&PC, Andrew oversees and offers advice and counsel to congregations and church councils to fulfil their mission with regard to property and finances. Under Andrew's leadership, the PF&PC ensures that appropriate policies and procedures are in place for the effective management of Presbytery property.
About Us
Illawarra Presbytery oversees congregations, ministry and programs within the Illawarra region with an aim to stimulate, encourage, provide opportunities for counsel, strengthen and assist our congregations/faith communities. 
Established in 1977, the Uniting Church in Australia brought together people from the Presbyterian Church, the Methodist Church and the Congregational Union. It is a truly Australian and indigenous, Christian church.
The Uniting Church stands with the people of this and other lands in their search for spiritual life, justice, identity and dignity. Its call is to be a fellowship of reconciliation, a body within which the diverse gifts of its members are used for the building up of the whole, and an instrument through which Christ may work and bear witness to himself. The church confidently believes that through the life, death and resurrection of Jesus Christ, God brings us into right relationship with God, whereby in faith we can:
live in a close, loving, personal, dynamic relationship with the living God;
participate in a worshipping, caring and serving community of Christians;
receive God's gifts so that life can be what God means it to be;
loving, purposeful, joyful and eternal; and
tell others of this good news and live it out in acts of compassion, service and justice in the community.
Uniting Church aims to be an inclusive community of different views, cultures and expressions of faith. As one of the largest non-government providers of community services in all parts of Australia, it is committed to reflecting the love and grace of God in caring for people, in advocating for those with special needs and for the equitable and appropriate provision of social services.